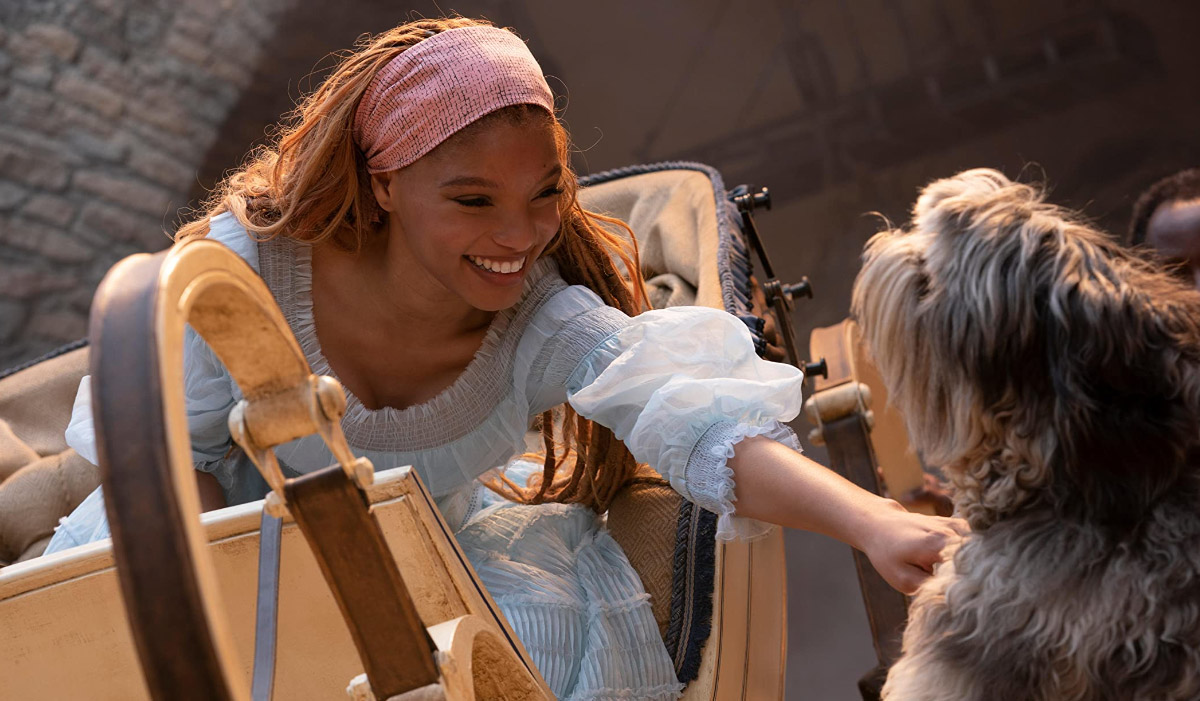 There are plenty of new movies coming out this weekend, including Disney's The Little Mermaid. Check them all out below and watch the trailers to decide what you want to see at the movies. ~Alexandra Heilbron 
The Little Mermaid - Ariel (Halle Bailey) is the youngest daughter of King Triton (Javier Bardem), the ruler of the underwater kingdom Atlantica. Fascinated by the world of humans, Ariel falls deeply in love with the handsome Prince Eric (Jonah Hauer-King) after saving him during a shipwreck and resolves to meet him in the world above water. Her quest brings her into the clutches of the scheming sea witch Ursula (Melissa McCarthy). Also playing in 3D & IMAX. Click here for showtimes.
Mission Kandahar - Undercover CIA operative Tom Harris (Gerard Butler) is stuck deep in hostile territory in Afghanistan. After his mission is exposed, he must fight his way out, alongside his Afghan translator, to an extraction point in Kandahar, all while avoiding elite enemy forces and foreign spies tasked with hunting them down. Click here for showtimes.
About My Father - Encouraged by his fiancée, a man and his father spend the weekend with her wealthy and exceedingly eccentric family. The gathering soon develops into a culture clash, allowing father and son to discover the true meaning of family. Click here for showtimes.
The Machine - The past comes back to haunt Bert Kreischer when a murderous mobster tries to kidnap him to atone for his crimes. With help from his estranged father, Bert must retrace the steps of his younger self as a sociopathic crime family goes to war. Click here for showtimes.
You Hurt My Feelings - A novelist's (Julia Louis-Dreyfus) longstanding marriage is suddenly upended when she overhears her husband giving his honest reaction to her latest book. Playing in select cities. Click here for showtimes.
L'immensità - Rome, 1970s. Clara (Penélope Cruz) and Felice (Vincenzo Amato) have just moved into a lush new apartment. Their three children are the only thing that keeps them together. Clara is a fun mom, the kind who turns setting the table into a song-and-dance routine with the kids. Felice, on the other hand, is prone to temper. Their preteen daughter Adri now identifies as a boy and falls for a girl after sneaking out to visit a Roma camp, which brings the already fragile family to the breaking point. Playing in Toronto, Vancouver and Montreal. Click here for showtimes.
It Ain't Over - An intimate portrait of a misunderstood American icon, this emotional and uplifting documentary about Yogi Berra takes us beyond the caricatures and "Yogisms," and into the heart of a sports legend whose unparalleled accomplishments on the baseball diamond were often overshadowed by his off-the-field persona. Playing in Toronto. Click here for showtimes.