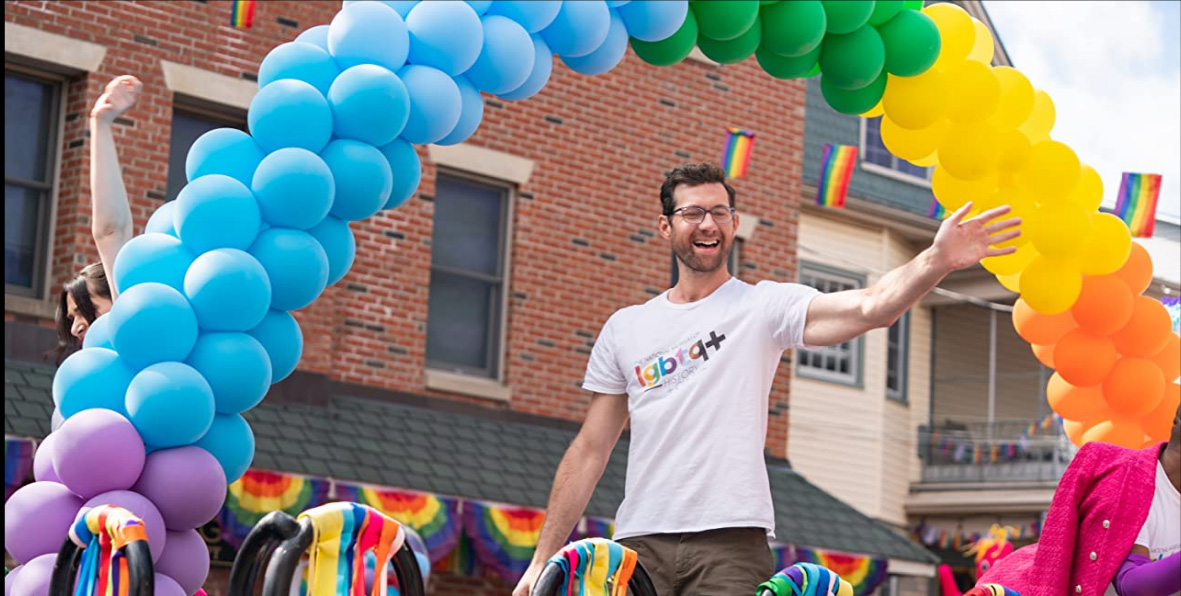 Bros, the LGTBQ+ romantic comedy that premiered at TIFF earlier this month is now being released wide across Canada this weekend. Also watch for the horror film Smile to open, as well as several smaller releases, including The Good House starring Sigourney Weaver and Kevin Kline. Check out all the new films below and watch the trailers to help decide what you'd like to see this weekend. ~Alexandra Heilbron
Bros - Bobby Leiber (Billy Eichner) is a podcaster and writer assigned to write a romantic comedy about a gay couple that appeals to straight audiences. Instead, Bobby is more interested in detailing how LGBTQ+ relationships differ from straight relationships by portraying an unadulterated version of gay romance. When he meets Aaron, Bobby begins to question his own identity and view on love. Click here for showtimes.
Smile - After witnessing a bizarre, traumatic incident involving a patient, Dr. Rose Cotter (Sosie Bacon) starts experiencing frightening occurrences that she can't explain. As an overwhelming terror begins taking over her life, Rose must confront her troubling past in order to survive and escape her horrifying new reality. Click here for showtimes.
DIO: Dreamers Never Die - This documentary on legendary metal icon Ronnie James Dio delves deep into his rise from '50s doo-wop crooner to replacing Ozzy Osbourne in Black Sabbath, and finally cementing his rock star status with his own band, DIO. Playing Sunday October 2 only in select cities. Click here for showtimes.
The Good House - Hildy Good (Sigourney Weaver) is a wry New England realtor and descendant of Salem witches, who loves her wine and her secrets. Her compartmentalized life begins to unravel as she rekindles a romance with her old high-school flame, Frank Getchell (Kevin Kline), and becomes dangerously entwined in one person's reckless behavior. Playing in select cities. Click here for showtimes.