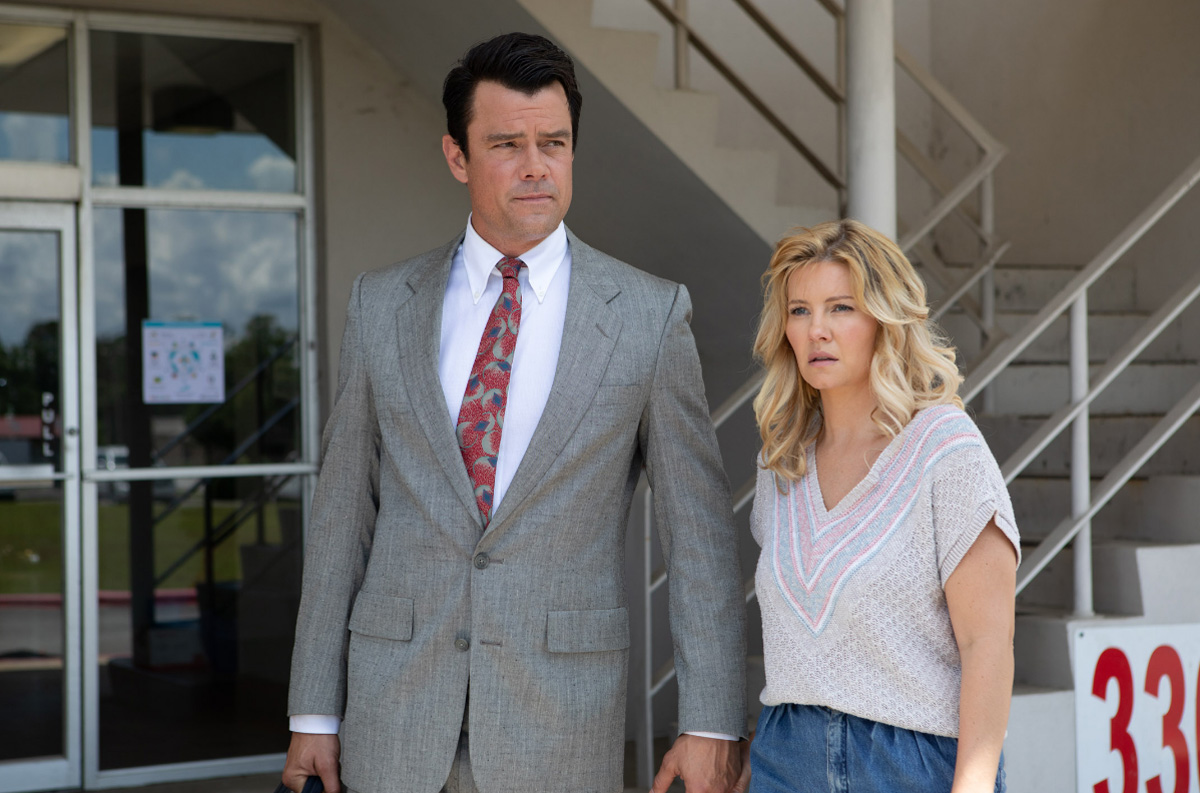 This weekend's new movies include the crime thriller Bandit starring Josh Duhamel, and the thriller Don't Worry Darling, which has been surrounded by controversy leading up to its release. Also, Avatar is being re-released in anticipation of the upcoming sequel. Check out all the new releases below and watch the trailers to help decide what you'd like to see this weekend. ~Alexandra Heilbron
Bandit - In 1985, career criminal Gilbert Galvan Jr. (Josh Duhamel) escapes from a Michigan prison and crosses the border into Canada, where he assumes a new identity. After falling in love with Andrea (Elisha Cuthbert), he turns to robbing banks and discovers that he's exceptionally good at it. Addicted to the rush and money, Robert turns to a gangster (Mel Gibson) for bigger opportunities. Click here for showtimes.
Don't Worry Darling - Alice Chambers (Florence Pugh), a housewife living with her husband Jack (Harry Styles) in a utopian experimental community in the 1950s, finds her husband's boss (Chris Pine) creepy and grows suspicious because Frank keeps what he does for a living secret, as do all the men in the community. She begins to worry that the glamorous company Frank works for may be hiding disturbing secrets. Click here for showtimes.
Avatar 3D - Former marine Jake Sully (Sam Worthington) is confined to a wheelchair. He is recruited to travel to Pandora, where a rare mineral exists that is the key to solving Earth's energy crisis. Because Pandora's atmosphere is toxic, they have created the Avatar Program, in which humans have their consciousness linked to a remotely-controlled biological body that can survive in the lethal air. These avatars are genetically engineered hybrids of human DNA mixed with DNA from the natives of Pandora... the Na'vi. Click here for showtimes.
Blonde - From director Andrew Dominik, and based on the bestselling novel by Joyce Carol Oates, Blonde boldly reimagines the complicated life of icon Marilyn Monroe. Blurring the lines of fact and fiction, the film artfully explores the tension between her public and private life. Playing in select cities. Click here for showtimes.
Clerks III - Following a massive heart attack, Randal enlists his friends and fellow clerks Dante, Elias, Jay (Jason Mewes), and Silent Bob (Kevin Smith) to make a movie immortalizing his life at the convenience store that started it all. Playing in select cities. Click here for showtimes.