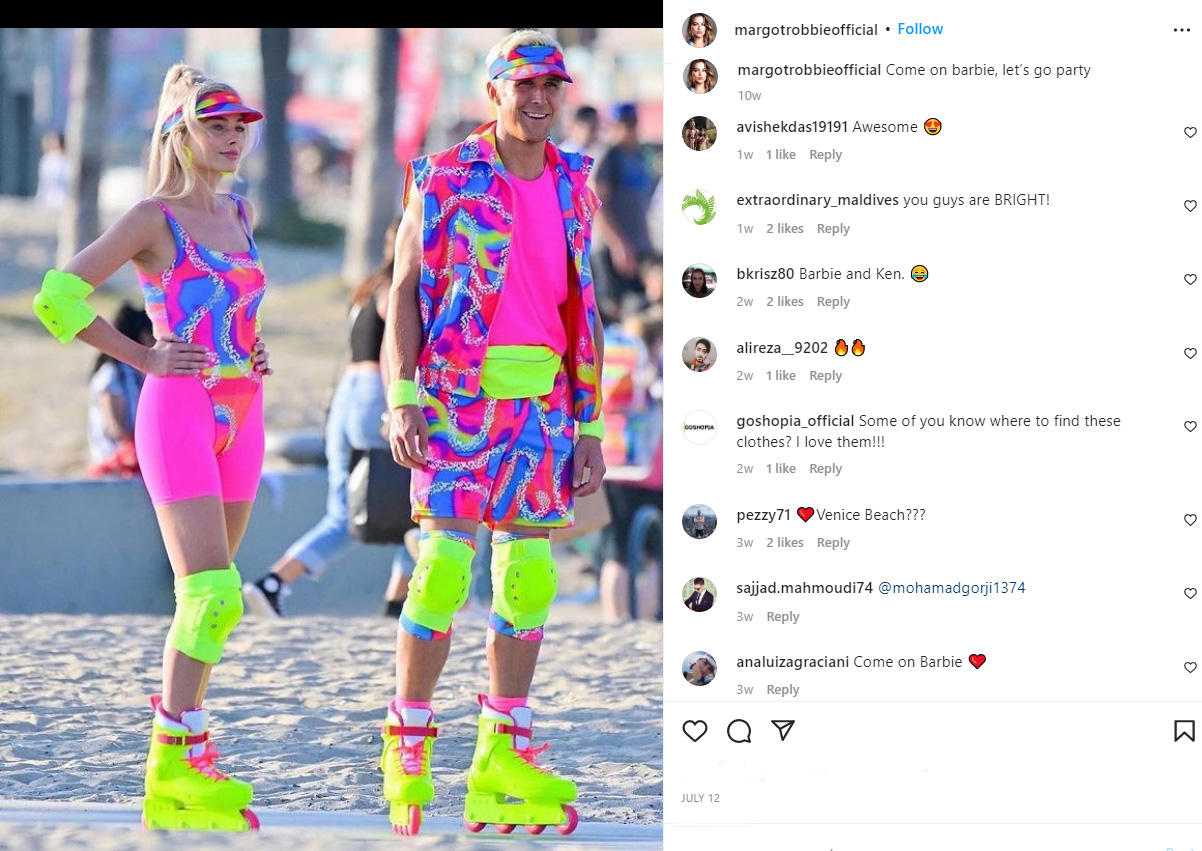 When photos of  Margot Robbie and Ryan Gosling filming their upcoming movie Barbie went viral earlier this year, Robbie admits now that she was "mortified."
During Robbie's recent appearance on the late night talk show The Tonight Show with Jimmy Fallon, Fallon held up the viral photos. The actress revealed how embarrassed she and Gosling felt.
"I can't tell you how mortified we were, by the way," she told Fallon. "We look like we're like laughing and having fun, but we're dying on the inside. Dying. I was like, 'This is the most humiliating moment of my life.'"
Robbie and Gosling are wearing bright pink outfits with yellow florescent knee pads and rollerblades in the photos, which were taken at Venice Beach. She explained that she knew once they began filming exteriors, they would attract attention: "...because, you know, we stand out a little in those outfits. So, I knew there would be a little bit of attention and probably some photos would get out there, but not like it did. It was like mad."
Once the photos were made public, she says there were "hundreds of people watching all (the) time."
Robbie posted one of the photos on her Instagram (see above), captioning it, "Come on barbie [sic], let's go party."
Barbie is scheduled to release to theaters on July 21, 2023. In the meantime, you can see Robbie in the upcoming crime drama Amsterdam, co-starring Christian Bale and John David Washington, debuting in theaters on October 7, 2022. ~Alexandra Heilbron