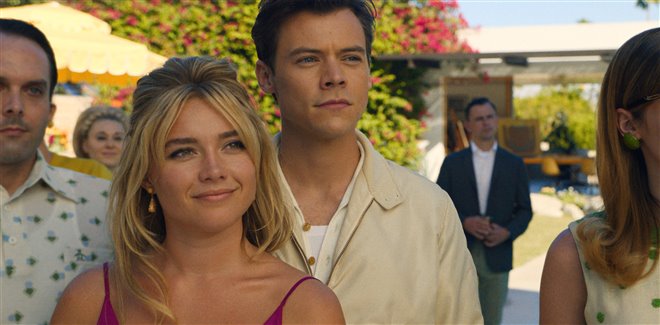 The thriller Don't Worry Darling starring Florence Pugh and Harry Styles debuted at the top of the box office, taking in $19.2 million.
The Woman King starring Viola Davis as the leader of an all-female unit of warriors in the 1800s dropped one spot to second, earning an additional $11.1 million for a two-week total of $36.3 million.
The re-issue of James Cameron's Avatar earned $10 million in third place.
The horror movie Barbarian dropped a spot at the weekend box office to fourth. Directed by Zach Cregger, the film earned an additional $4.8 million for a three-week total of $28.4 million. Click here to watch our interview with the director.
Rounding out the top five was another horror movie, Pearl starring Mia Goth. It took in an extra of $1.9 million for a two-week total of $6.7 million. ~Alexandra Heilbron